It was an incredible honor to sit down recently with Commissioner Kenneth Hodder, National Commander of The Salvation Army USA, and Joey Zumaya, Public Sector Leader at LinkedIn and national advisory board member at The Salvation Army. 
One of the things I love about The Salvation Army is that they are actively serving people in EVERY zip code in the U.S. That is a bold and expansive commitment to caring for people in need all throughout our nation.  Standing shoulder-to-shoulder with their volunteers, supporters, corporate and faith community partners, and employees, The Salvation Army truly allows each supporter to do the most good, right in their home communities.
We had a fascinating conversation on leadership within the context of The Salvation Army. In this episode, you'll hear us cover a lot of ground, including:
Living and leading from your values
The importance of deep relationships between a nonprofit CEO and their advisory board members
The Salvation Army's long-term commitment to diversity, equity, and inclusion, and how that shapes decision-making across the organization
Technology's role in the development of an organization's talent pipeline, program delivery, and fundraising strategy
How the nation's changing demographics impact the way organizations approach the recruitment of employees, donors, and volunteer leaders
Special Thanks to New Story for sponsoring this podcast episode. They are on the forefront of developing solutions to end the global homelessness crisis. And they're looking for innovative fundraisers and leaders to join their team. If you're interested in joining a team that is making a tangible impact on the lives of people in need across the globe, you should connect with New Story today.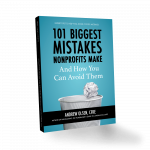 If you want to lead your organization more effectively and help your team avoid costly mistakes that drain your organization of time, talent, and revenue, check out my Amazon #1 best-seller, 101 Biggest Mistakes Nonprofits Make And how You Can Avoid Them.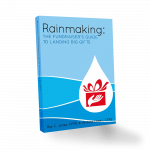 Transform your fundraising with Rainmaking: The Fundraiser's Guide to Landing Big Gifts, the best-selling resource that has been used by more than 2,500 major gift leaders, chief development officers, and executive directors to raise over $150 million in the last decade.