The tips and tactics in Rainmaking: The Fundraiser's Guide to Landing Big Gifts have helped more than 1,000 nonprofits raise over $150 million!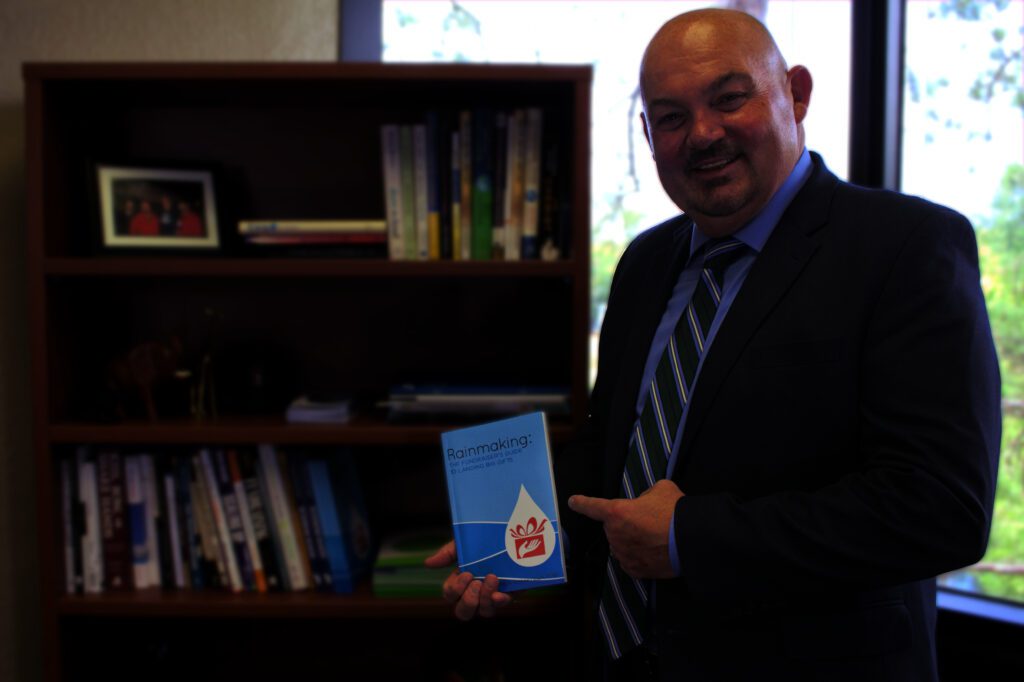 In this book, Andrew Olsen, CFRE, and Roy Jones, CFRE, set out to provide a step-by-step guide for building lifelong relationships with people who have a passion for your cause. You've heard the saying, "People give to people." That's only partly true. In reality, people give to people who inspire passion and compassion in them, and with whom they have trust-based relationships.
This step-by-step guide will help you:
Create processes to identify your highest-value potential major donors
Develop tools and systems to successfully manage all the details of a major gift program
Build high-trust relationships with key supporters
Understand the right questions to ask to uncover your donors' philanthropic passions
Create meaningful giving experiences for your donors
Read this book to learn how to build high-trust relationships, uncover true philanthropic passions, and create meaningful giving experiences that lead to transformational giving!
What sets Rainmaking apart from other books about major gift fundraising is that it presents a framework you can implement immediately to help you raise more money. The strategies and tactics outlined here are field-tested, proven, successful formulas for securing big gifts. In fact, the tips and tactics in this book have helped us raise more than $150 million over the last three decades.
See what nonprofit marketers have to say about Rainmaking:
The Fundraiser's Guide To Landing Big Gifts
"This how-to book on major gifts is an essential resource…"
"This how-to book on major gifts is an essential resource for start-up nonprofits and new major gift officers, as well as a skill-sharpener for seasoned professionals. The information they share will help shorten the learning curve and equip readers to work smarter."
HEATHER A. MCGINNESS, CNM, CFRE, Nonprofit Consultant & AFP Master Trainer
---
"Really good stuff."
"Really good stuff. I know these guys and knew when I got the book that it would be good, but was happy to find that it is enormously practical and beyond the 'simple basics."
RANDY SHAW, Former Director of Major Gifts,
Nashville Rescue Mission
---
"Andrew and Roy nailed it…"
"Andrew and Roy nailed it with Rainmaking. This is a must-read for any new fundraisers, nonprofit CEOs, and board members. Follow their guidance and your major gift program will raise a lot more money!"
JEFFREY PROTTASCFRE, Founder & Managing Partner,
Nonprofit-360 Consulting, LLC
---
"…fundraising steps that anyone can start using right away."
"Rainmaking: The Fundraiser's Guide to Landing BIG Gifts is chocked full of great advice and specific tools to put into practice. Rainmaking…offers practical fundraising steps that anyone can start using right away."
SANDY OBODZINSKI, Director of Philanthropy,
The Nature Conservancy Tennessee Chapter
---
"…right on the money! "
"Rainmaking: The Fundraiser's Guide to Landing BIG Gifts was right on the money! I have given the book to every member of my staff and devour everything Roy Jones and Andrew Olsen write on social media. Your shared experiences are helping so many charities here in central Virginia."
JEFFREY R. FULGHAM, CFRE, Chief Advancement Officer,
Patrick Henry Family Services
---
"Andrew and Roy combine five decades of practical development experience…"
"Andrew and Roy combine five decades of practical development experience to produce this handbook no fundraiser should be without. They share strategies and tactics to acquire and cultivate donors up the pyramid which are of benefit to fundraisers at every level. Roy and Andrew have personally landed the major and mega gifts and will show you how to as well."
ROBERT STUBER, Former Director of Development,
Americans For Prosperity