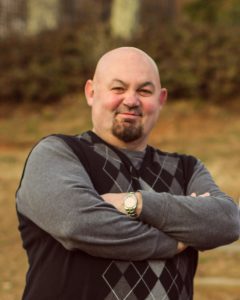 I was taken aback recently when visiting a small charity by their commitment to doing things the same old way they've always done it.  No vision for growth.  No desire to learn new techniques or technology. No desire to learn more about their donors and supporters. No desire to do the heavy lifting required for growth.
The charity's leadership team had asked me to conduct an audit of their fundraising program and then make recommendations for improving their net revenue.  Of course, the "math" revealed that the charity had not grown in 10 years and the reaction of the board and leadership team revealed "why."
1. FEAR OF SUCCESS.  While small nonprofits would never admit their fears to an outsider or professional advisor, the nature of their questions revealed the real reason growth is feared, or worse yet, rejected.   When presented with a plan that would easily double the charity's net revenue their questions revealed they really did not want to grow:
"How will we be able to keep up with doing thank you letters in a timely manner if we increase the number of donations by 100 percent?"
"Won't donors who write 5-figure checks be more demanding and require more of our time in our relationship with them?"
"Do we really have to create a communications track for middle donors and major donors?  Would it be easier to send them what our regular donors get?"
2.  IGNORING THE FACTS.  The math always tells the truth.  However, watching nonprofit professionals try to explain away the bad numbers was nothing short of disturbing.  I showed them that due to attrition (lapsed donors and downgraded giving) they were losing over $1 million a year.  The math is the math.  The numbers do not lie.  While it is hidden because new donors year after year were only barely offsetting attrition.   However, the rationalization that people used to keep from working to reverse the attrition rate was borderline delusional.
"We expect this kind of attrition because our donors give so much the first year."
"Your numbers can't be right because overall giving is not decreasing."
"We don't view attrition over 0-12 months, people really have up to 36 months before we view them as lapsed."
3. NO COMMITMENT TO GROWTH.   Bottom line, there is a cost to acquire a new donor and, as importantly, every new donor has lifetime donor value to the charity.  Charities must be willing to invest in growth.  The days are long gone when acquisition programs netted money from the initial appeal.  The cycle now must be viewed as a minimum of 18 months.  Successful charities view acquisition programs in 60 month windows, giving over five years.  We sometimes call this long time donor value (LTDV).
The math is pretty easy, but the commitment to make it a reality can be very difficult for most.  National averages today are very revealing:
Cost To Acquire A New Donor = $50 to $70
First Year Donor Value = $100 to $150
Long Term Donor Value (5 year giving) = $350 to $500
Now, to quote Donald Trump… "It's all zeros…"
1,000 New Donors will cost you in the fall $50,000
Over the next 12 months you will see a $150,000 return on investment.
Over the next 5 years (factoring in attrition) you will see a $300,000 to $500,000 return on investment.
Small charities stay small because the do not understand that growth is an investment.  There is a cost to acquire a new donor, but there is a return on investment (ROI) over the next year and the future.